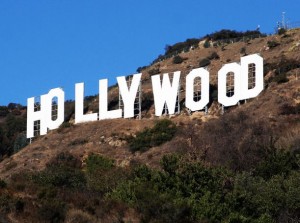 Hello Tigers, Wolves and Bears,
This Sunday, January 24, we are scheduled to hike Mount Hollywood in Griffith Park. We plan to meet at 1:30 p.m., and we should be done well before dark. The trail itself is not too difficult, but there is some elevation gain. The top of Mount Hollywood affords a gorgeous view of the entire Los Angeles basin, as well as views of the Hollywood sign and the Griffith Observatory.
Please bring all outdoor essentials, including a hat, comfortable hiking shoes, plenty of drinking water, sunscreen and healthy snacks.
There has been some question regarding the weather. If the rains stop on Friday, and the trail has a couple of days to dry, we will have the hike as scheduled. The trail is wide and well-groomed, and should not present too much difficulty (or mess) under those circumstances. If, however, the rains continue into the weekend, I will let everyone know via email that the hike is cancelled, and we will try to reschedule it for another date.
Where to Meet: Below, I have provided the driving directions suggested by Google Maps. I strongly suggest you click on the link and zoom in on our destination. The plan is to meet at the trailhead that crosses the road leading up to the Observatory. The observatory parking lot tends to fill up on Sundays, and you may not be able to park there. If it is full, you can park on the road near the trailhead. If you park in the observatory lot, you can meet up with us by walking down the road from the observatory to the trailhead.
Directions: The Google Maps directions provided below suggest taking city streets up to Griffith Park. If you take this route, please allow plenty of time to get to the trailhead, seriously, like 45 minutes at least. It may be faster, especially on a Sunday, to take the 10 east, to the 110 north, to the 5 north, exit Los Feliz, head west on Los Feliz, make a right and head north on Fern Dell Dr., which becomes Western Canyon Rd., make a right where it dead ends on East Observatory Ave., and the trailhead will be about 200 ft on your left. But like I said, take a little time to look at the map and the destination.
Here are the Google Maps directions from Beth Jacob to the trailhead and the link:
Driving Directions: Link
Start at: W Olympic Blvd
1. Head west on W Olympic Blvd toward S Doheny Dr – 236 ft 2. Take the 1st right onto S Doheny Dr – 1.5 mi 3. Turn right at CA-2 N/Santa Monica Blvd – 3.2 mi 4. Turn left at N Highland Ave – 1.0 mi 5. Turn right at Franklin Ave – 1.2 mi 6. Turn left at Canyon Dr – 2.5 mi 7. Turn right at Mulholland Hwy – 0.3 mi 8. Turn right at Mt Hollywood Dr – 1.4 mi 9. Turn right to stay on Mt Hollywood Dr – 187 ft 10. Continue onto E Observatory Ave Destination will be on the left – 200 ft
Arrive at: E Observatory Ave
Please let me know if you have any questions by emailing me . I look forward to seeing you all on Sunday, weather permitting.
Sheila